The eye area needs specific care. Natural Eye Contour Cream with Algae Sireia combats dark circles, reduces bags and anti-wrinkles.
How to use:
Gently spread over the eye contour and the lip contour. Use after cleansing. Recommended use day and night.
Ingredients:
Aqua\Water\Eau; Aloe Barbadensis Leaf Extract; Glycerin; Glyceryl Stearate SE; Isononyl Isononanoate; Snail Secretion Filtrate; Butyrospermum Parkii (Shea) Butter; Alba Wax\Beeswax\Cire d´abeille; Algae Extract; Sodium Hyaluronate; Tocopheryl Acetate; Phenoxyethanol; Ethylhexylglycerin; Cetearyl Alcohol; Stearic Acid; Arachidyl Alcohol; Behenyl Alcohol; Arachidyl Glucoside; Carbomer; Cetyl Alcohol; Maltodextrin; Citric Acid; Sodium Benzoate; Caprylic/Capric Triglyceride; Cetearyl Glucoside; Sodium Phytate; Potassium Sorbate; Sodium Hydroxide.
Almost half of the hyaluronic acid in the human body is forms in the skin and over time, the presence of this substance decreases significantly, which causes skin aging and, with it, the appearance of wrinkles or loss of firmness. One of its main functions is to retain water in the intercellular matrix of connective tissue. This water retention capacity contributes significantly to the elasticity of the skin. It is capable of filling wrinkles and reducing deep wrinkles around the eye contour.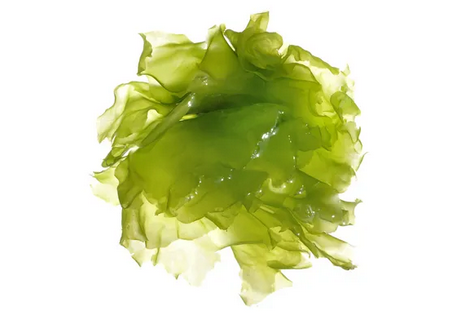 The Mediterranean Sea is a natural enclave of the Region of Murcia with the largest salt lagoon in the world with a great wealth of seaweed. They are classified by the color they present, the most used being sea lettuce (green), fucus and laminaria (brown) and gelidios (red). The enormous benefits that sea algae provide us derive directly from their properties, since a very important concentration of active elements is achieved. In addition to organic iodine, it is rich in essential trace elements such as Mn, Sn, Cl, Se, U, Mo, Ag, Br, Cu, F, Au, Co; vitamins A, B, C, D and E; alginic acid and alginates, mineral salts, proteins, carotenoids and halogenated phenols among others. The great wealth of minerals that algae provide us favors cell stimulation, managing to delay the appearance of wrinkles, purifying, and eliminating toxins, creating a perfect skin balance.
Vitamin E is found naturally in human skin, but can be depleted by sun exposure. As an antioxidant, vitamin E is a magnificent ingredient used in cosmetics to protect the skin from premature aging, delaying fine lines and wrinkles, also improving skin texture and even acne scars and marks.