Firming serum with a fluid texture with hyaluronic acid and algae to prevent skin aging as it provides firmness and hydration. Suitable for all skin types, this serum has moisturizing, firming and antioxidant properties.
How to use
Apply your serum in the morning and at night before your usual cream and on a clean face. Gently spread it all over the face, neck and neckline with an upward massage movement.
Ingredients
Aloe Barbadensis Leaf Juice; Aqua\Water\Eau; Glycerin; Maltodextrin; Tapioca Starch; Isononyl Isononanoate; Caprylic/Capric Triglyceride; Sodium Hyaluronate; Melissa Officinalis (Lemon Balm) Leaf Extract; Euterpe Oleracea (Acai) Fruit Extract; Vitis Vinifera (Grape) Leaf Extract; Citrus Aurantium Dulcis (Orange) Callus Culture Extract; Algae Extract; Cyclopentasiloxane; Polyacrylamide; Glyceryl Caprylate; dimethicone; Tocopheryl Acetate; C13-14 Isoparaffin; Triticum Vulgare (Wheat) Germ Oil; Glyceryl Undecylenate; Laureth-7; Xanthan Gum; Disodium Edta; Ascorbyl Glucoside; Citric Acid; Cyclohexasiloxane; Cyclotetrasiloxane; Gluconolactone; Ascorbyl Palmitate; Calcium Gluconate; Benzyl Alcohol; Potassium Sorbate; Sodium Benzoate; Parfum (Fragrance); citral*; limonene*; Geraniol* *Natural components of essential oils - Essential oils natural components - Composants naturels des huiles essentielles.
Almost half of the hyaluronic acid in the human body is forms in the skin and over time, the presence of this substance decreases significantly, which causes skin aging and, with it, the appearance of wrinkles or loss of firmness. One of its main functions is to retain water in the intercellular matrix of connective tissue. This water retention capacity contributes significantly to the elasticity of the skin. It is capable of filling wrinkles and reducing deep wrinkles.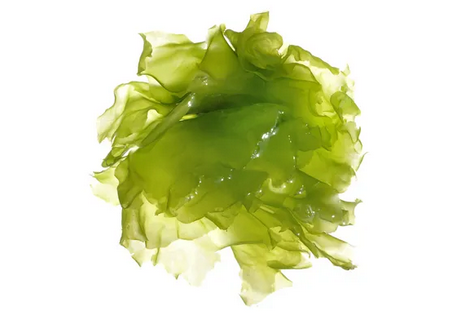 The Mediterranean Sea is a natural enclave of the Region of Murcia with the largest salt lagoon in the world with a great wealth of seaweed. They are classified by the color they present, the most used being sea lettuce (green), fucus and laminaria (brown) and gelidios (red). The enormous benefits that sea algae provide us derive directly from their properties, since a very important concentration of active elements is achieved. In addition to organic iodine, it is rich in essential trace elements such as Mn, Sn, Cl, Se, U, Mo, Ag, Br, Cu, F, Au, Co; vitamins A, B, C, D and E; alginic acid and alginates, mineral salts, proteins, carotenoids and halogenated phenols among others. The great wealth of minerals that algae provide us favors cell stimulation, managing to delay the appearance of wrinkles, purifying, and eliminating toxins, creating a perfect skin balance.
Wheat germ is considered one of the most important sources of vitamin E, while providing a considerable amount of easily assimilated proteins, minerals and trace elements. A perfect essential oil to treat mature and dull skin.