Nature H2O Cream for all skin types and dehydrated skin.
How to use:
Spread gently all over the face, neck and neckline. Use after cleaning.
Ingredients:
Aqua\Water\Eau; Aloe Barbadensis Leaf Juice; Caprylic/Capric Triglyceride; Glycerin; Cetearyl Alcohol; Cetyl Palmitate; Cetearyl Olivate; Sorbitan Olivate; Prunus Amygdalus Dulcis (Sweet Almond) Oil; Maltodextrin; Algae Extract; Opuntia Ficus-Indica (Prickly Pear) Seed Oil; Sodium Hyaluronate; Hibiscus Sabdariffa (Red Sorrel) Flower Extract; Zingiber Officinale (Ginger) Root Extract; Maris Sal; Citric Acid; Tocopheryl Acetate; Glyceryl Caprylate; Xanthan Gum; Glyceryl Undecylenate; Phytic Acid; Potassium Sorbate; Sodium Benzoate; Benzyl Alcohol; Parfum (Fragrance); limonene*; Linalool*. *Natural components of essential oils - Essential oils natural components - Composants naturels des huiles essentielles.
Sweet almond oil enjoys a reputation centenarian. It is rich in omega 3, 6 and 9 essential fatty acids and also contains vitamins A and B and, especially, vitamin E, the main ally in the fight against skin aging. It is a moisturizing and anti-inflammatory oil that has great lubricating power, a fact that makes it the basis for products designed to prevent and repair stretch marks and wrinkles.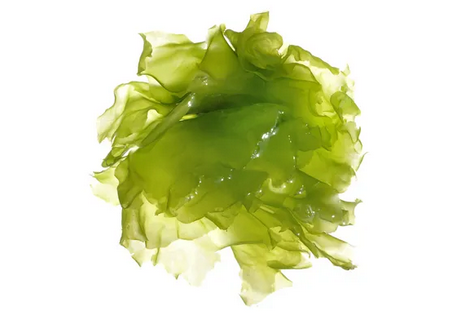 The Mediterranean Sea is a natural enclave of the Region of Murcia with the largest salt lagoon in the world with a great wealth of seaweed. They are classified by the color they present, the most used being sea lettuce (green), fucus and laminaria (brown) and gelidios (red). The enormous benefits that sea algae provide us derive directly from their properties, since a very important concentration of active elements is achieved. In addition to organic iodine, it is rich in essential trace elements such as Mn, Sn, Cl, Se, U, Mo, Ag, Br, Cu, F, Au, Co; vitamins A, B, C, D and E; alginic acid and alginates, mineral salts, proteins, carotenoids and halogenated phenols among others. The great wealth of minerals that algae provide us favors cell stimulation, managing to delay the appearance of wrinkles, purifying, and eliminating toxins, creating a perfect skin balance.
Ginger (Zingiber officinale) is a medicinal plant known in Eastern culture due to its action as a natural anti-inflammatory. Thanks to its high concentrations of vitamins and amino acids that provide many benefits to the human body, its consumption and topical application is recommended. Applied topically, this extract is useful in maintaining and improving blood microcirculation in the epidermis.