Unifying Cream with Whitening Effect and Sireia algae indicated for skin with blemishes and/or imperfections, and all skin types.
Contains ALPHA-HYDROXY ACIDS (GLYCOLIC ACID, LACTIC ACID, MALIC ACID, TARTARIC ACID) + POLYHYDROXY ACID (GLUCONOLACTONE) + RETINOL with a keratolytic, renewing and anti-aging effect.
How to use:
Spread gently all over the face, without getting too close to the eye contour. Use after facial serum. Daily use. Do not use during the day in summer or excessive exposure to the sun. The subsequent use of sunscreen is recommended.
Ingredients:
Aqua\Water\Eau; Aloe Barbadensis Leaf Juice; Glycerin; Isononyl Isononanoate; Maltodextrin; Snail Secretion Filtrate; Glyceryl Stearate SE; Stearic Acid; Butyrospermum Parkii (Shea) Butter; Caprylic/Capric Triglyceride; Cetearyl Alcohol; Cetyl Alcohol; Decyl Oleate; Isopropyl Myristate; Glycolic Acid; Hydrolyzed Collagen; Allantoin; Retinyl Palmitate; Algae Extract; Malic Acid; Tartaric Acid; lactic acid; Hydrolyzed Elastin; ubiquinone; Cyclopentasiloxane; Carbomer; PPG/PEG-14/4 Dimethicone; Tocopheryl Acetate; Cyclohexasiloxane; Cyclotetrasiloxane; Gluconolactone; Ethylhexylglycerin; Caprylyl Glycol; Tocopherol; Calcium Gluconate; Ceteareth-12; Ceteareth-20; Glyceryl Caprylate; Synthetic Wax; Hydrogenated Microcrystalline Wax (Wax); Phenethyl Alcohol; Citric Acid; Triethanolamine; Phenoxyethanol; Potassium Sorbate; Sodium Benzoate; Sodium Hydroxide; Parfum (Fragrance); Lemonene*. *Natural components of essential oils - Essential oils natural components - Composants naturels des huiles essentielles  
ALPHA-HYDROXY ACIDS (AHA'S)
Alpha-hydroxy acids (AHAs) are highly organic acids. effective in improving the texture and quality of the skin. They are also known as fruit acids as they are extracted from various plants and fruits. AHAs have the following properties in common: exfoliating, renewing, enhancing, moisturizing and are not photosensitizing. Alpha-hydroxy acids include citric acid, glycolic acid, lactic acid, malic acid, and tartaric acid.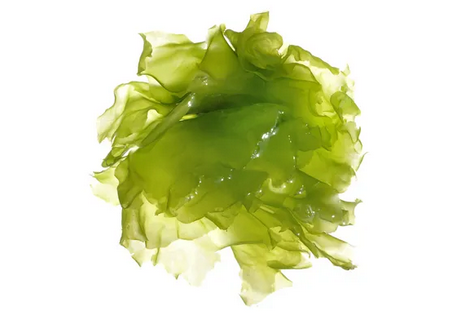 The Mediterranean Sea is a natural enclave of the Region of Murcia with the largest salt lagoon in the world with a great wealth of seaweed. They are classified by the color they present, the most used being sea lettuce (green), fucus and laminaria (brown) and gelidios (red). The enormous benefits that sea algae provide us derive directly from their properties, since a very important concentration of active elements is achieved. In addition to organic iodine, it is rich in essential trace elements such as Mn, Sn, Cl, Se, U, Mo, Ag, Br, Cu, F, Au, Co; vitamins A, B, C, D and E; alginic acid and alginates, mineral salts, proteins, carotenoids and halogenated phenols among others. The great wealth of minerals that algae provide us favors cell stimulation, managing to delay the appearance of wrinkles, purifying, and eliminating toxins, creating a perfect skin balance.
Moisturizing, unifying tone, anti-inflammatory