Lift & Bio Mer Marine Cell Refill for mature skin. Specific line for skin with signs of aging and/or lack of collagen seeking skin rejuvenation.
SYN®COLL Antiaging, softness.
ZIRHAFIRM™ Restructuring, firming, anti-aging.
Instructions for use:
Apply part or all of the ampoule with gentle massages on the face, neck and neckline until completely absorbed before the facial mask and/or the usual cream.
Ingredients:
Aqua\Water\Eau; Glycerin; Propanediol; Sodium Hyaluronate; Hydrolyzed Sodium Hyaluronate; Algae Extract; Zizyphus Jujuba Seed Extract; Maris Sal; Phytoecdysteroids; Ascorbyl Glucoside; Xanthan Gum; Dipeptide Diaminobutyroyl Benzylamide Diacetate; Palmitoyl Tripeptide-5; Phytic Acid; Sodium Benzoate; Potassium Sorbate; Citrus Paradisi (Grapefruit) Peel Oil; Lemonene*. *Natural components of essential oils - Essential oils natural components - Composants naturels des huiles essentielles.
Almost half of the hyaluronic acid in the human body is forms in the skin and over time, the presence of this substance decreases significantly, which causes skin aging and, with it, the appearance of wrinkles or loss of firmness. One of its main functions is to retain water in the intercellular matrix of connective tissue. This water retention capacity contributes significantly to the elasticity of the skin. It is capable of filling wrinkles and reducing deep wrinkles.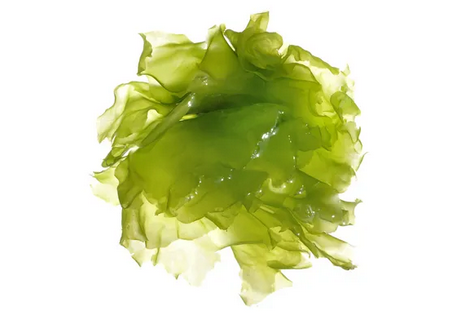 The Mediterranean Sea is a natural enclave of the Region of Murcia with the largest salt lagoon in the world with a great wealth of seaweed. They are classified by the color they present, the most used being sea lettuce (green), fucus and laminaria (brown) and gelidios (red). The enormous benefits that sea algae provide us derive directly from their properties, since a very important concentration of active elements is achieved. In addition to organic iodine, it is rich in essential trace elements such as Mn, Sn, Cl, Se, U, Mo, Ag, Br, Cu, F, Au, Co; vitamins A, B, C, D and E; alginic acid and alginates, mineral salts, proteins, carotenoids and halogenated phenols among others. The great wealth of minerals that algae provide us favors cell stimulation, managing to delay the appearance of wrinkles, purifying, and eliminating toxins, creating a perfect skin balance.
The waters of the Mediterranean Sea have been used since ancient times in different body beauty treatments. Ionic concentrations such as magnesium, calcium, sodium, bromine, iodine and fluorine are higher than those of other places. It has been shown that thermal treatments with this type of saline waters produce an osmotic effect in the interstitial tissues of the body and a consequent activation of the same. As a result, there is an elimination of toxic particles and muscle relaxation.